Individual Water Test Strips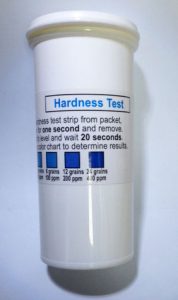 Receive fast results for your water supply when you purchase the products from PurTest®. Our individual water test strips are available online through dealers and home improvement stores. From pH levels to nitrates, our products offer users a way to examine the current condition of their drinking water. Choose our chlorine test strips today for your home or office.
Immediate Testing Results
Does your water taste off? Water can contain a high concentration of dissolved minerals, such as iron and other contaminants. While some of these minerals offer health benefits, others pose a number of negative effects.
Discover hidden water issues before they lead to health or plumbing fixture problems, by conducting a complete water test with our products. Our company features a selection of strips that deliver results with no delay. These hard water test strips are easy to use, making them an ideal option for every individual.
Whether you run well water or rely on your town's municipal water supply, you will receive the results you need when you choose our strips. Reach out to us today to find a dealer for our individual water test strips and other products.
Testing Every Level
Uncover hidden contaminant levels with your water by shopping for our testing systems. For your convenience, we offer strips in a foil package or bottles. Our individual water test strips can be used to scan for the following contaminants:
Chlorine
Hardness
pH
Iron
Nitrate/Nitrites
Copper
Alkalinity
Contact our company to learn more about our test kits. Our products are available online through home improvement stores as well as online dealers.